We at the Reconstruction Women's Fund (RWF) look at the #ShiftThePower Manifesto for Change at least a few times a day. The Manifesto is written on a tea towel hanging in our little kitchen at the office. This little souvenir brings back memories of the Pathways to Power Symposium held in London in 2019 and our Fund's first close encounter with the people and organizations gathered around the #ShiftThePower movement. Back then, two of us from the Fund (Marija and Galina), were live-blogging from the event for Alliance Magazine, sharing our thoughts on surviving by not competing for scarce resources but making our world more livable. We were blogging together in the spirit of sharing the power, and we continue this practice of co-writing – this time a little bit has changed between the writing team – Galina is still the Program and Community Coordinator and a fresh mind, Djurdja, is the Fund Coordinator.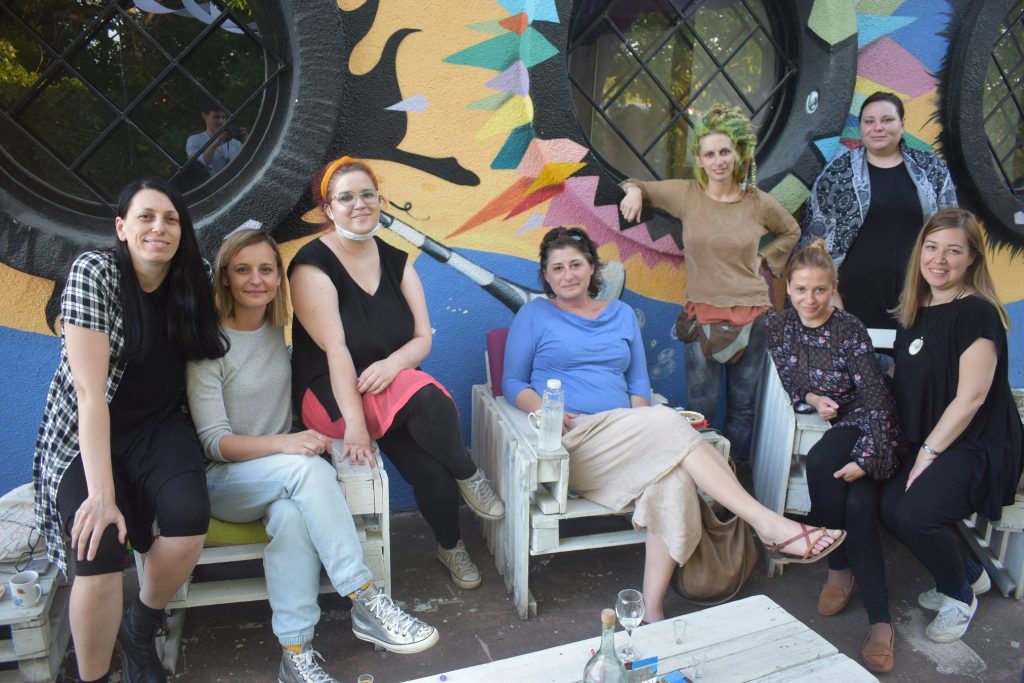 And what powerful initiatives have we had the honour to support! Roma women standing against early and forced marriages. Women supporting breast cancer survivors by providing them with care unavailable in public health institutions. Women with disabilities, advocating and succeeding in pressuring the decision-makers to fix policies to meet their real needs. Young girls voicing out their needs in highly confined environments. Women celebrating feminism in religiously harsh areas. Women rebelling in the world of arts and academia. LGBTQIA people navigating through the highly hostile social atmosphere. Women fighting against labour rights violations in the neoliberal context depriving workers of basic dignity.
Since 2004, the birth year of RWF, we have taken a holistic approach to the roles named above, refusing to be boxed only in one. The previous team paved the way for this practice. As the generational change happened within the Fund, the new team continued along the same path to think, act, share and run. As Audre Lorde taught us, it is never just about a single issue. This simple truth shaped our politics into understanding that, for a community and the entire society to advance, we need diverse trouble-making processes that are intertwined. Struggles against war, militarism, nationalism, discrimination, social inequalities, violence against women, etc. may seem dispersed, yet they are interrelated tightly feeding one another. Hence, we dare to be not only a feminist fund or only a peace-building fund – strong communities require strong articulation of diverse layers of what is bothering them and appropriate, equally layered support.
We dare to be not only a feminist fund or only a peace-building fund – strong communities require strong articulation of diverse layers of what is bothering them and appropriate, equally layered support
Our local context is fraught with unresolved traumas from the past that have permeated every pore of our social and existential fabric – the wars in the 1990s, the fall of real-existing socialism, the transition to savage capitalism, rapid and increasing exploitation, the brain drain of middle and working classes, while at the same time confronting the violence and aggressiveness in (non) human relations, as the real consequences of the destruction. And yet, local civil society organizations have carried most of the burden of being the lighthouse during the last three decades, relentlessly pursuing the call for justice for all, freedom for all, and the potentialities that a self-critical mind would come to bear. The last one is the most critical and dangerous resistance to the parochial post-war and nationalist mind. RWF has been one of those torch carriers by addressing all these issues; it also addressed the need to displace the hierarchies of power. Hence, the feminist principles, sometimes terribly difficult to put into practice, have made us unique, and at times, annoying for others since peacebuilding and community gathering initiatives have always been a dangerous and threatening phenomenon to all of those who wanted a change without change.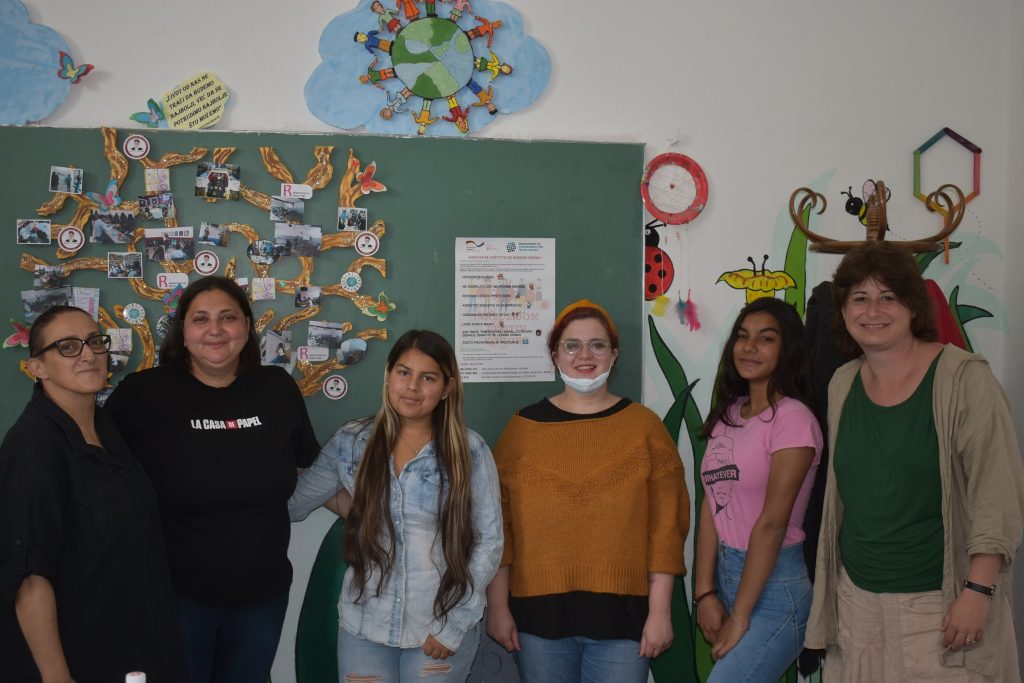 Looking back at the past few years: in 2019, we suffered defamation by a right-wing academic at a public university, which sparked an online backlash that included threats to our safety. In 2020, the Club of Fine Crafts, a group that we support in its work to promote women in building and earth architecture, experienced right-wing and clerical attacks, and this situation affected us too. In facing diverse attacks, we do not stand alone – we go through it with the support of partner groups, donors, our community, and with the full awareness that our mission has always been and will be prone to sabotage. We keep on swimming in such situations, catching them as opportunities for deepening our resourcefulness and strength.
International solidarity of locally-oriented supporters
Our time at the London Symposium, remembered as a joyful encounter, now allows us to analyze what made us feel like we belonged with the group. What made us feel like we are power-shifters ourselves. Our grantmaking is locally-orientated, it meets the needs that are locally defined by the context and by the groups championing changes, we trust that groups are the ones who know their environment the best and are capable of improving it. Yet, being focused on the local context(s) does not deprive us of participating in international solidarity circles, sharing and gathering experiences and ideas. What particularly touched us at the Symposium were the conversations revolving around structural and practical issues in the philanthropic sector, and the potential for resolving them. This is where we recognized our years-long struggle of trying to build constructive conversations with donors, advocating that change starts from the community and cannot be imposed from the top. Flexible core funding, please, and let the progressive changes bloom!
While some new power is held, it is not necessarily shared or organized in such a way that power holders become actors.
Dreams of local philanthropy
It's not always about the money. Some of our groups have been practicing non-financial local resourcing, making us, in the Fund, learn. A Roma womens group partnering up with a local boutique to give Roma girls prom dresses, a local hairdresser styling the hair of women when their hair grows back after chemotherapy, village cultural centers getting books for their reading room. These unique acts of local solidarity need analyzing with proper "connect-the-dots" thinking. What inspires communities to express such solidarity? What drives individuals, businesses and communities to recognize and support the development of their environment?
While some new power is held, it is not necessarily shared or organized in such a way that power holders become actors. We have decided to navigate the thorny issues of expanding our local communities to include diaspora, oftentimes forgotten or ignored. Even though the diaspora is dispersed, unorganized, and even angry at the home country, we are organizing the first-ever campaign to include it. We expect that our new relations will not be built on nostalgia or anger, as they are always hierarchical, but on togetherness and the common goal of healing the open wounds.
This is what keeps us going – desire, fantasy, and the practice of doing and thinking otherwise in joy with unknown others…and also to annoy the nationalists and fascists!
By Djurdja Trajkovic, Fund Coordinator and Galina Maksimovic, Program and Community Coordinator at the Reconstruction Women's Fund